Hey there and welcome back to the Video Editor's Digest! In this edition we cover Hollywood's favorite NLE, the freelancer's triangle, The Mandalorian, animated textures in AE & more.
In case you're new around here, in the Video Editor's Digest you get the lowdown on some cool happenings from around the internet on things related to video editing, video production, or just being a creative professional. It also gives me a chance to update you about new pieces on the EVF website and YouTube channel and tell you any freelance, work, or life stories I may have.
If you have a resource of your own or one you stumble across that you want to share in a future Video Editor's Digest, you can submit it here.
Alright, let's get into it!
Quick Tip!
In Photoshop hold down Cmd (Mac) | Ctrl (PC) and click on the layer icon next to the layer name to select the layer's contents.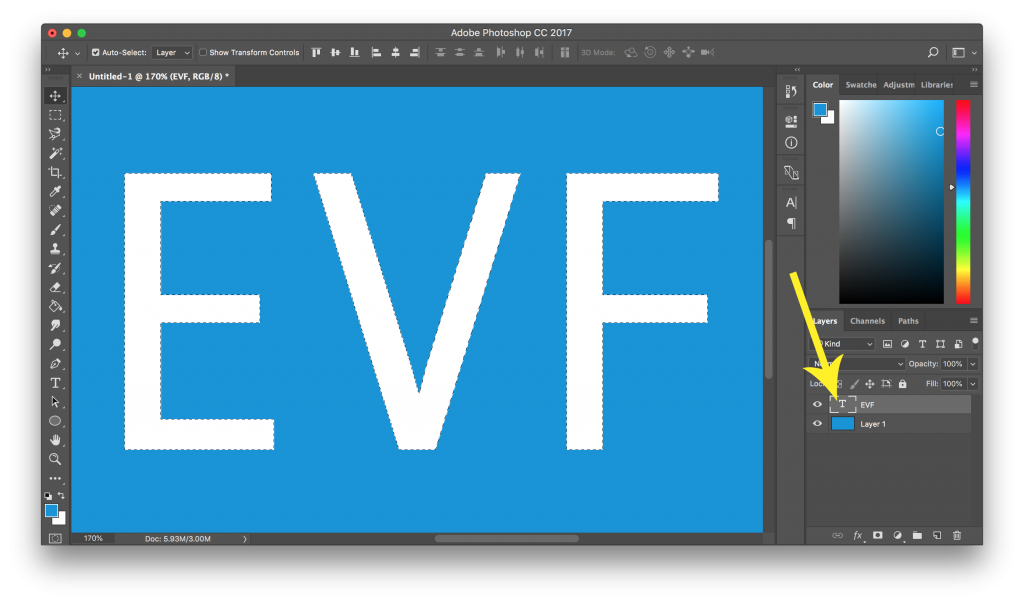 Which NLE Should You Learn If You Want to Work in Hollywood?
Frame.io published an article that I think you need to read if 1) you ever want to work in Hollywood or 2) you are or want to become proficient in Avid Media Composer.
TL;DR learn Media Composer if you want to work in Hollywood.
I live a good distance from Hollywood. Roughly 2,650 miles from Disney Studios. But I somehow joined a company shortly after college that used Media Composer. So I had to learn it! And I haven't looked back since. I've picked up Premiere and I suspect in 2020 I'll start dabbling with another NLE but I don't regret learning Media Composer for one second.
Frame.io's article breaks down Avid's rise to power and why it continues to be a force in Hollywood. I found from roughly 60% in, the "What's different about Avid?" section, to the end of the article to be the most beneficial.
Here's the link to Frame.io's article again.
New around here? Check out the Edit Video Faster Archives to see everything on the site.
The Best Way I've Seen "Good, Cheap, Fast: Pick Two" Explained
If you've never heard of "the freelancer's triangle" or "good, cheap, faster: pick two" do yourself a favor and read this oldie but goodie article by Christian Glawe. However, if you just want it summed up in two seconds then take a look at this. It's so accurate and made me lol a bit.
Disney+, The Mandalorian and D23
Last week Disney had their big D23 expo where they announced all the new Marvel superhero films, Star Wars news like Ewan McGregor coming back to play Obi-Wan, and the Lizzy McGuire reboot and other Disney+ shows.
I'm most excited about The Mandalorian trailer. (link is to YouTube = autoplays)
The big question is are enough people going to buy Disney+? Yet another streaming service. My gut tells me yes. Especially if there aren't any year-long contracts with Netflix. I think people will cancel Netflix knowing they can always come back and give Disney+ a chance. And the worst-case scenario for Disney is that they operate at a loss for a very long time but being the behemoth that Disney is, they'll be able to weather the storm.
Create an Animated Grain Texture in After Effects
YouTuber Ben Marriott published a new tutorial showing how to create an animated grain texture in After Effects. The expression he uses around 2:45 into the video I'm definitely going to start incorporating in my own edits. The TRT is around 4:00 — short and to the point, just how I like it.
Check out Ben's tutorial on creating an animated grain texture in After Effects here. (link is to YouTube = autoplays)
What's New Around EVF
I hope you're doing well and have a fantastic week. We'll be taking a one week hiatus to enjoy Labor Day weekend distraction free. I'll see you for a new Video Editor's Digest in two weeks!
Remember to subscribe here to get it in your inbox!
– Josh