Some of the links in this article are "affiliate links", a link with a special tracking code. This means if you click on an affiliate link and purchase the item, I will receive an affiliate commission. The price of the item is the same whether it is an affiliate link or not. Regardless, we only recommend products or services we believe will add value to our readers. By using the affiliate links, you are helping support Edit Video Faster, and I genuinely appreciate your support.


This tutorial teaches you how to quickly center text in Photoshop. Centering text, or rather any layer, is a skill every creative professional should have. Here's how to do it.
First, select the text layer you want to center in Photoshop. We will begin by centering the text inside the layer itself and then center the layer in the PSD itself. If you are reading this article just to center a non-text layer, skip the following section.
Center Text Inside a Layer
Now find the Paragraph panel. If you can't locate it, go under the Window menu at the top of the screen and choose Paragraph.
Inside the Paragraph panel click the Center text button. This icon functions and looks like what you would expect if you were in a program like Word or Outlook. Doing this will center the text inside the layer in Photoshop.
Next let's center the layer.
Are you need to video editing? If so, get my free Everyday Video Editing Terms Guide here!
Center Any Layer in PS
Select the layer you want to center. Hit the "v" key to activate the Move Tool. In the Tool Options bar (very top of Photoshop by default) click the Align horizontal centers and Align vertical centers buttons.
If these are grayed out and you cannot click them, click the three dots, the Align and Distribute button, then in the bottom right corner change Align To: from Selection to Canvas. Now the buttons should no longer be grayed out.
If your text is Area Type instead of Point Type, it may be too high on your screen after doing the previous step. Take the bounding box and shrink the bottom of it so it butts up to the bottom of the last row of text in the layer. Then click Align vertical centers again.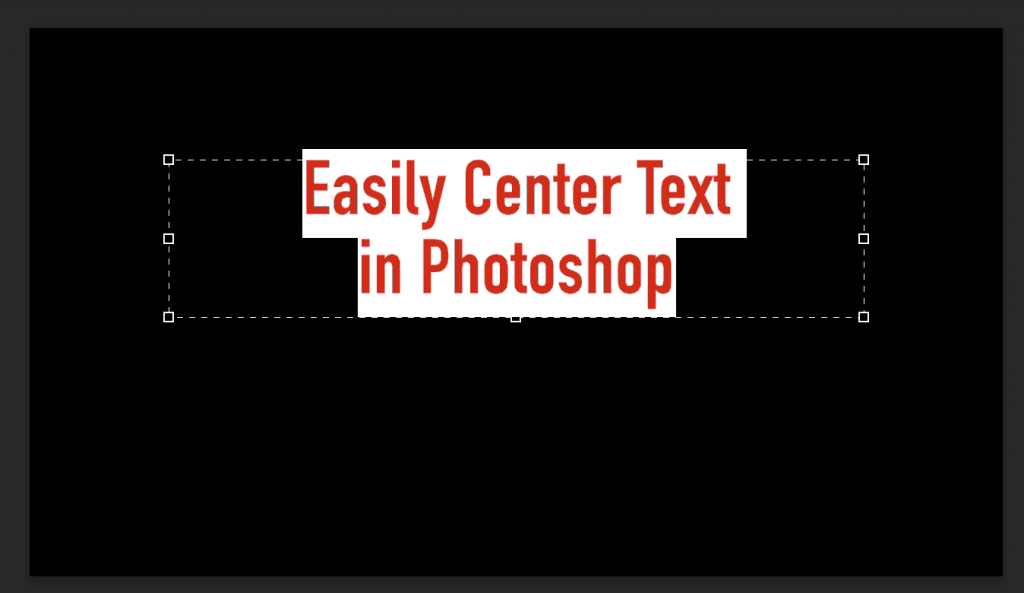 ---
If you've now gone through this tutorial and you still need help, please leave a comment and I'll do what I can to help troubleshoot it. But if you can now center text in Photoshop, I hope you stick around and check out some of the other Photoshop tutorials on my website or consider signing up to get notified about new blog posts and happenings around EVF.
– Josh
🎧 Do you need stock music? Check out my friends at Soundstripe. They have the best selection, pricing, and licensing out there. For 10% off a subscription use the code "EVF" at checkout.