Some of the links in this article are "affiliate links", a link with a special tracking code. This means if you click on an affiliate link and purchase the item, I will receive an affiliate commission. The price of the item is the same whether it is an affiliate link or not. Regardless, we only recommend products or services we believe will add value to our readers. By using the affiliate links, you are helping support Edit Video Faster, and I genuinely appreciate your support.


This tutorial explains how to combine multiple videos into one video using Adobe Media Encoder. You can do this in seconds instead of jumping into Premiere or another NLE and stitching them together.
Other Recommended Viewing: A Crash Course on Editing in Premiere Pro
The TL;DR on this is to select all your files first. Drag them the videos you want to combine into Adobe Media Encoder. Before letting go of the mouse, in the Queue panel, drop them onto the section that says, "Drop here to stitch clips together".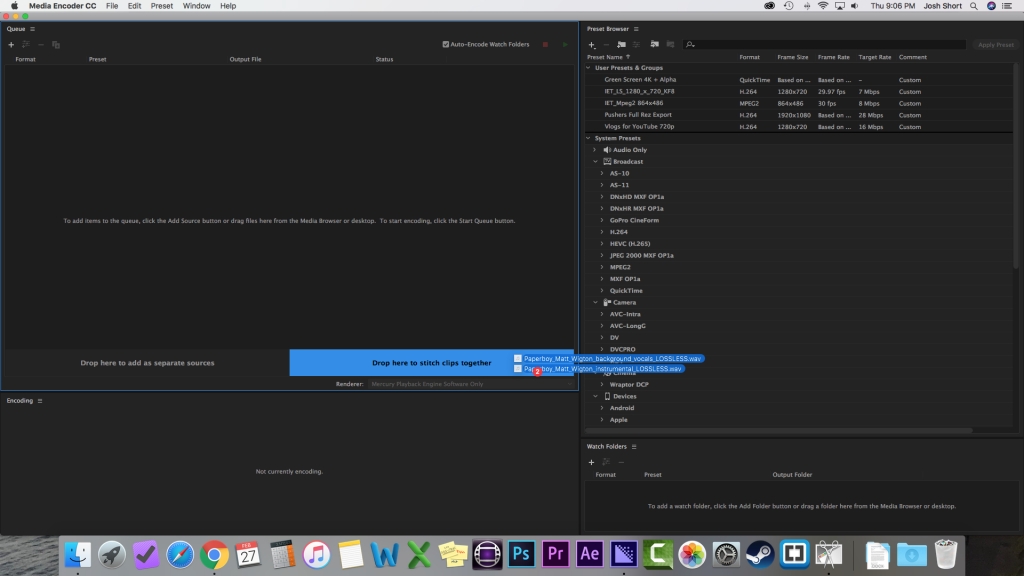 Boom! That's the gist of it.
Music used in this video, "Royal" by Neon Beach, was purchased and licensed through my friends at Soundstripe (affiliate link). For 10% off a subscription use the code EVF at checkout.
If you enjoyed this tutorial, let's stay in touch! If you want to receive an email whenever I come out with a new post / podcast / video / newsletter / etc. you can go here to signup. No spam. Ever. Just the good stuff 😀
– Josh