Some of the links in this article are "affiliate links", a link with a special tracking code. This means if you click on an affiliate link and purchase the item, I will receive an affiliate commission. The price of the item is the same whether it is an affiliate link or not. Regardless, we only recommend products or services we believe will add value to our readers. By using the affiliate links, you are helping support Edit Video Faster, and I genuinely appreciate your support.


This article is on how to add or delete tracks in Premiere Pro. It's super simple to do. I show you a ridiculously quick way to add tracks. Then I walk you through how to add and delete specific tracks in Premiere Pro.
Methods for Adding Tracks in Premiere Pro
Quickly Add a Track in Premiere Pro
The easiest and fastest way to add a video track is to grab a clip in the timeline then drag it above all the other tracks then release your mouse. Audio tracks work the same way but instead of dragging the clip above, you drag the clip below the rest of the audio tracks and the Master track. When you release your mouse a new audio track will be created.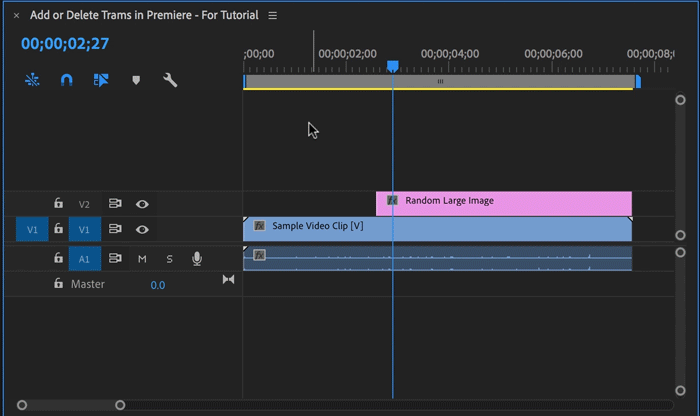 Create a Specific Track and Add Multiple Tracks at Once in Premiere Pro
Another method for creating new tracks is by using the Add Tracks feature in Premiere Pro. Right-click a blank area in the Timeline panel and select Add Tracks…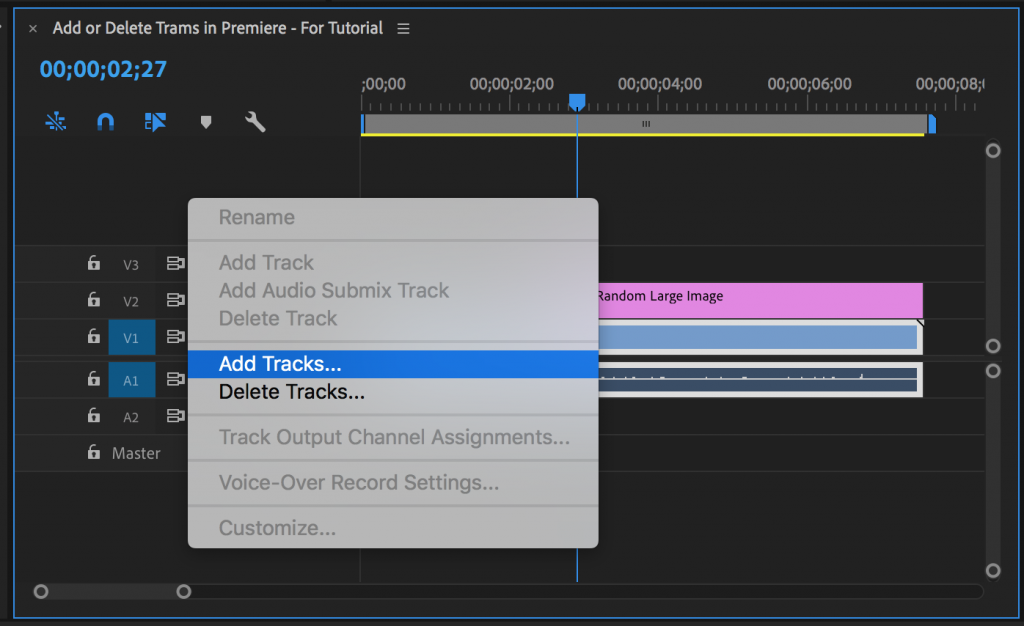 A new box will pop up. In this box you can select how many video or audio tracks you want to create. And you can also decide if you want to add them on top of all the other tracks, beneath all the other tracks, or somewhere in the middle.
Enjoying this tutorial? Check out my Crash Course in Editing in Premiere Pro. Learn all the basics for editing in PPro in 22 minutes!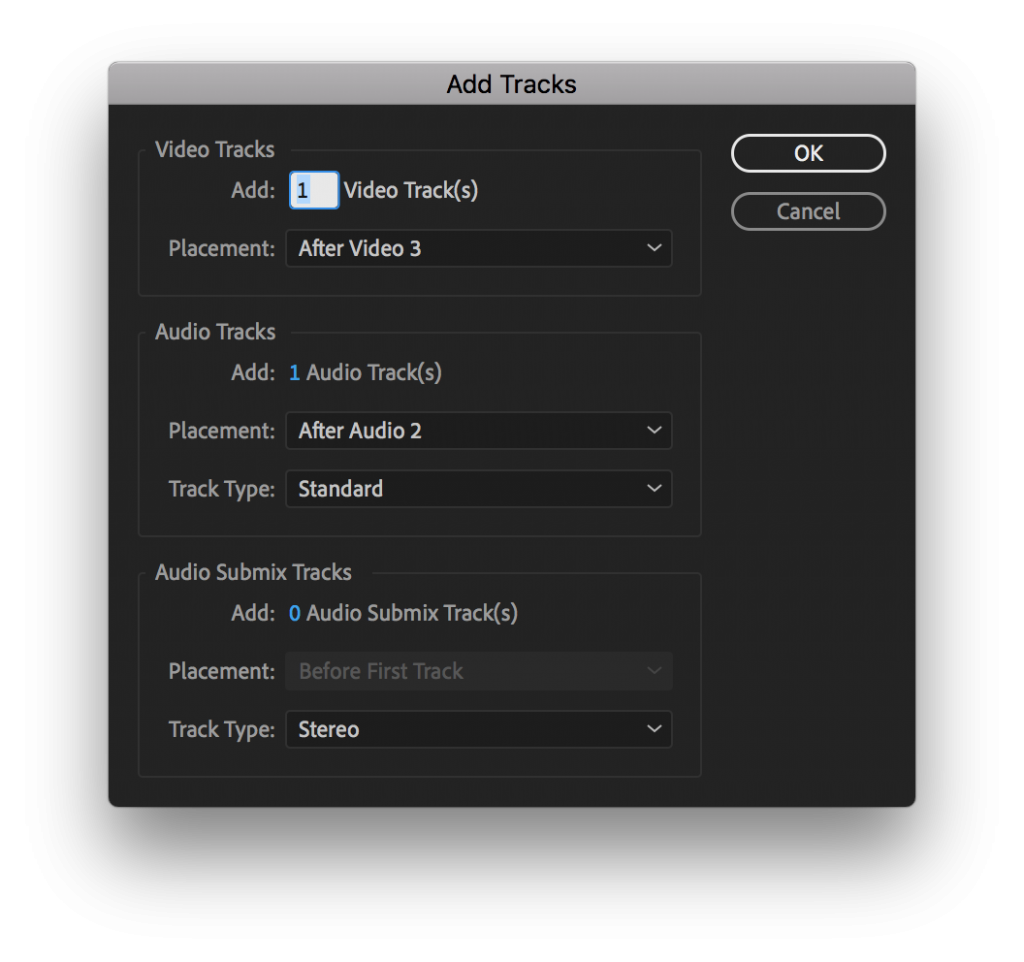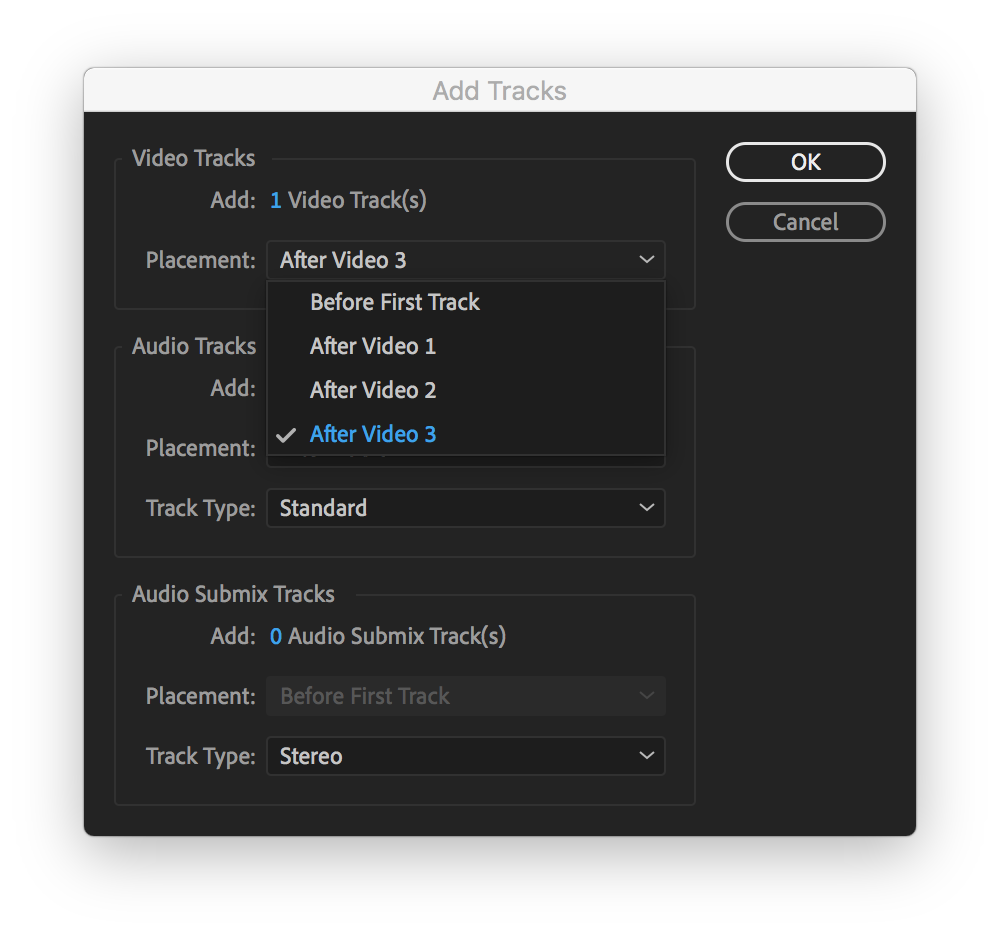 After you've made your decisions on what new tracks to add, hit OK in the box to create your new tracks.
Delete a Track in Premiere Pro
To delete tracks, right-click a blank area in the Timeline panel and select Delete Tracks… from the menu that appears.
After that the Delete Tracks box will pop up. To delete a track or tracks you have to check Delete Video Tracks or Delete Audio Tracks for any deleting of tracks to actually happen.
Do you need stock music? Check my friends at Soundstripe. I believe they have the best selection, pricing, and licensing out there. For 10% off a subscription use the code "EVF" at checkout. 🎧 (affiliate link)
Next, select which tracks you want to delete from the dropdown. For example: Video 1, Audio 2, or All Empty Tracks.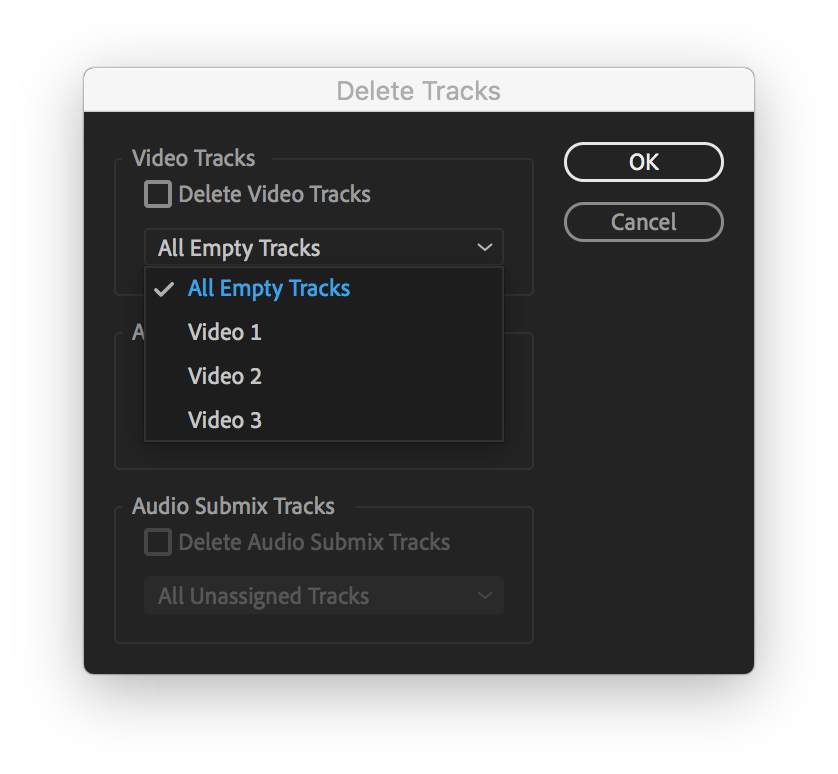 After you've made your selections, click OK in the Delete Tracks box. The track or tracks will now be deleted.
---
Did you enjoy this tutorial on how to add or delete tracks in Premiere Pro? If so, I'd love to keep in touch. All you have to do is go here to stay in the loop on new blog posts, tutorials, and announcements.
– Josh