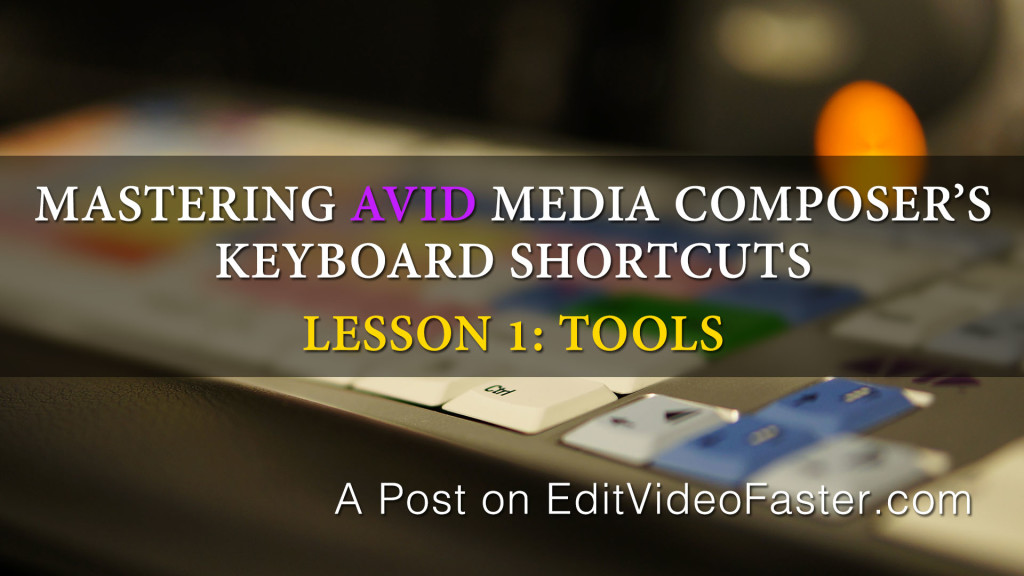 Hey! This is the first lesson in a series on mastering Avid Media Composer's keyboard shortcuts and it's on Tools. We'll go through pretty much every keyboard shortcut in Media Composer in this series.
If you've taken either of my quizzes (Quiz 1 and Quiz 2) and/or you are interested in becoming a faster, more efficient editor than this series is for you. Each lesson we'll tackle a handful of shortcuts. We'll go through what the shortcut is and for some I'll comment on the tool, function or whatever the keyboard shortcut does based on my experience using Avid Media Composer hour after hour over the past decade.
Okay, enough talking. Let's get into our first lesson!
Avid Media Composer Keyboard Shortcuts for Tools Recap
There are a bunch of tools in Media Composer. There's the Audio Mixer, Audio EQ, Composer, Effect Editor, Media Tool and more. Ten (10!) of them have simple shortcuts. In this lesson we'll cover them.
Audio Tool
Cmd+1 (Mac) | Ctrl+1 (PC)
The Audio Tool shows the audio levels (how loud or soft it is) in visual form. Once you hit play the Audio Tool goes up and down based on the audio that's being played at that frame. There's a small sideways Audio Tool at the top of the Timeline. However the normal Audio Tool makes it much easier to see. I tend to always have this tool open.
Calculator Tool
Cmd+2 (Mac) | Ctrl+2 (PC)
Did you know Media Composer had a calculator? This isn't your ordinary calculator either. This calculator counts timecode!