This morning I was racking my brain on some ways I could deliver exceptional, unexpected customer service for this awesome client I'm finishing up with as their video editor. I thought I could share them with you and get your thoughts as well. Some I've done, some I've been on the receiving end of and some I just thought of.
Providing exceptional customer service, especially when it is unexpected, is a sure-fire way for a client to remember you as a video editor. Most of the time we're worried about hitting our deadlines. This is vitally important as well but don't forget about treating the client better than they expect. Not only will they be pleased but also they'll be more apt to work with you in the future and recommend you to their friends. Now let's get to the list. #4 is my favorite!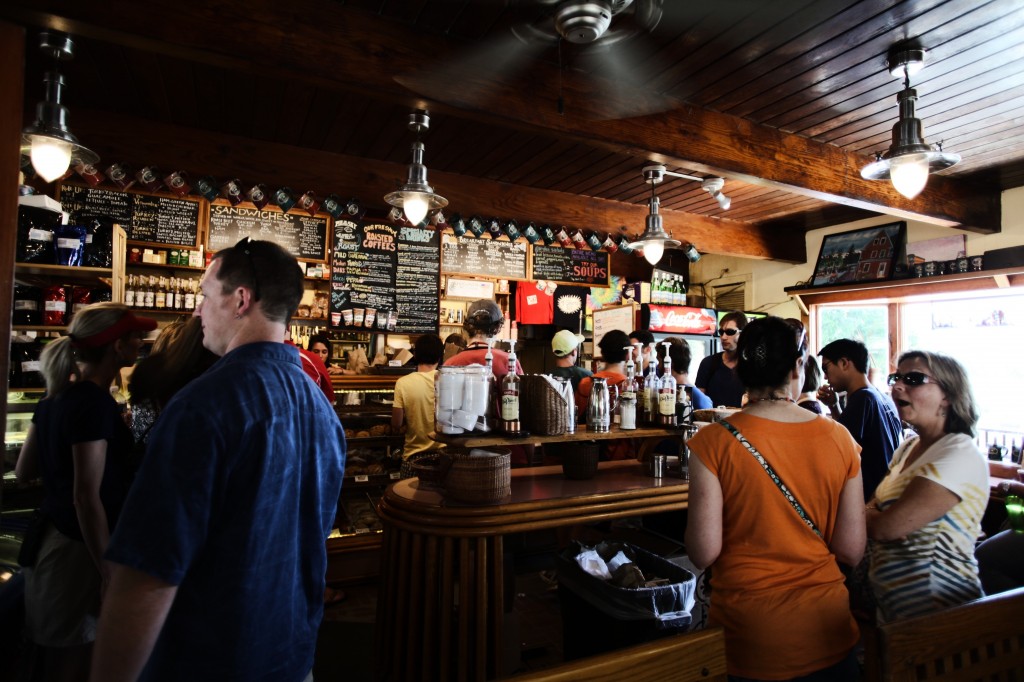 10. Handwritten thank you cards
The other day I got a handwritten thank you card from someone I did some free work for recently. It made my day (the Total Wine gift card inside helped too!).
9. Jelly beans
An old employer used to get a huge box of assorted jelly beans around the holidays for being a customer every year. It's a weird gift but it always sat around for a couple weeks since there were always a few flavors that wouldn't get eaten. Who likes the popcorn-flavored jelly beans anyway? It was a constant reminder of the company and gave them a reason to buy from them each year.
8. Comfort in the edit bay
A whole post should and will be dedicated to this in the future. But until then, make sure your client is comfortable in the edit bay when they sit in for sessions. These are usually uncomfortable for both parties anyway so do your best to fulfill some basic needs. These include a comfortable seat, having the WiFi password on hand, making sure they always have access to water/coffee/soda/snacks and treating them to lunch.
7. Tell them how much you enjoy working with them
Do this if it's true. If they are an awesome client, let them know that.
6. Finish early
Always finish before the deadlines if at all possible.
5. Send them a late-evening email
I really like sending an email around 8:00pm or so to a client about some minor detail. I usually say something like, "Hey – I have a question for you I just came across editing your video. Does [insert something]? Get back to me when you can, its no hurry. I'll be working on [insert something] in the meantime."
What this does is show you are working well after standard business hours for them and you will be continuing to work. Just make sure you don't send them an email at 2:00am – then you look like your procrastinating.
4. Deliver electronically IN PERSON
99.9% of what we deliver is electronic today. We post something on Google Drive or Dropbox and send them a link. How anti-climatic is that? If at all possible, go over and deliver the final output. This might be a good time as well to talk about sending them an invoice. End the project on a high note with a handshake and a smile instead of an email.
3. Have a wall of fame board
Not sure if this one is dumb or not – this is one of those I just thought of. How about having a wall of fame with pictures of clients you've worked with somewhere in your office? This provides social proof for anyone who enters your office too. Make sure they're cool with you doing this first.
2. Tell their boss they're a pleasure to work with (internal clients only!)
I've had to work with many internal clients inside an old company. Some were good to work with and others not so much. For the good ones I'd make sure to let their boss know they were a pleasure to work with. The next time around I'd be more likely to get that person than another person in the same department I might not like working with so much. This is good for me and it gives the person some bonus points with his or her boss.
1. Make something special for them from their video
Create a separate video for the client. This can be a gag reel or a quick slideshow of the production or something. Maybe make your own extended cut of the project if that's fitting.
Your turn!
It's time to add in your own ideas on how to provide exceptional, unexpected customer service as a video editor. Which one is your favorite?
One last thing. Make sure you've subscribed to receive email updates for new posts here!
Cheers,
Josh