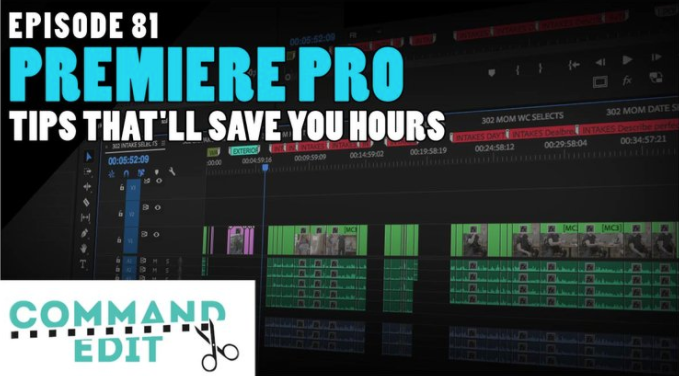 This episode of the Command+Edit Podcast gives you a ton of useful, time-saving Premiere Pro tips that you may never have heard before.
Recapping Premiere Pro Tips Podcast
Some of the Premiere Pro tips in this podcast episode:
Quickly soloing/muting tracks
Update colors of clips in bins onto timeline
PDF Viewer Plugin
Trim to Playhead
New Search Bin Query
Pancake Timeline Wacom Macro Hack
Additional Premiere Pro Resources
---
Note: Some links in this article are affiliate links. All that means is that if you were to purchase something from the site after clicking the link, like Amazon, I would get a small commission. It's no extra cost to you and maybe one day from it I'll be able to buy a 6-pack of Sierra Nevada Pale Ale or Peyton some pumpkin Fruitables.
Music in this episode was from Soundstripe. Use the code EVF for 10% off!
---
If you enjoyed this conversation and want to stay in touch whenever I come out with a new post / podcast / video / newsletter / etc. you can go here to signup. No spam. Ever. Just the good stuff 🙂
– Josh