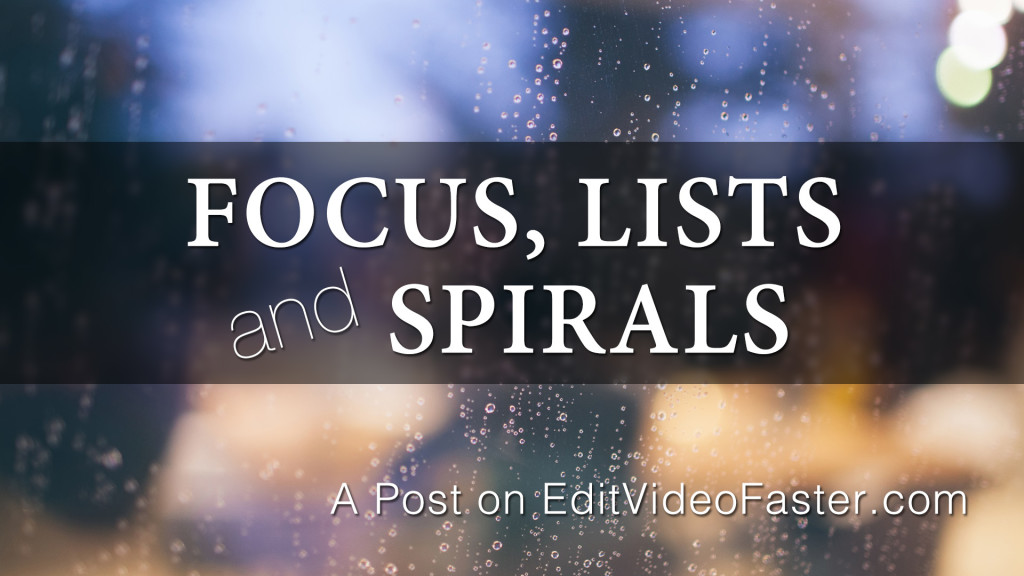 Two quick updates before we get into today's post: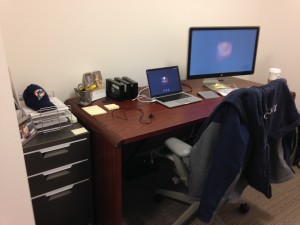 #1 – I finally moved into my new edit bay at the office! Here's a picture of phase 1. Next up is phase 2, which is all about decorations. Any ideas on what I should put up?
#2 – I got featured on Pro Video Coalition! How crazy is that?! Scott Simmons is doing a post production quick tip everyday this month and he offered to let me write one. Read it here!
Okay, on with today's post about Focus, Lists and Spirals…
Have you ever felt like there is so much you have to do but then instead of doing one of them you decide to sit down and start watching TV? That's where I've been for the past couple weeks. There is sooooo much going on and I haven't gotten anything done because I don't know where to begin.
I really want to get back on track, if I was ever actually on track, with writing more how-to or instructional posts about editing. However since this feeling is so over-whelming at the moment I feel like I should share this struggle with you, tell you what I'm doing about it and get your thoughts on the topic.