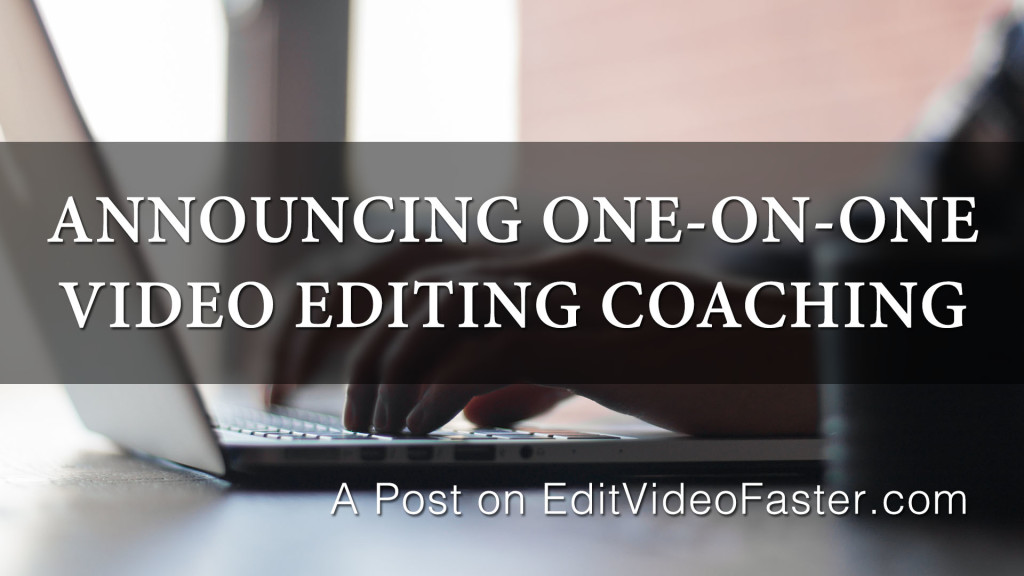 I want to make you a better video editor. That's what I've been doing through my site, YouTube channel and other avenues for the past year. Pretty much this entire time I've been helping a faceless audience. I've been guessing at what you want to learn and hoping I'm using something relatable to be able to teach you. I know it's working for a lot of you (I love the thank you emails I get!). However a lot of the time I still don't know what you are struggling with. You, the one reading my words right now, I want to help you. That's why I want to be your coach.
Recently I've had a huge problem. I have had several requests come in for complex custom tutorials that can't be reused for everyone. I want to help these individuals out but I have such limited time after my 9-5, creating content for this site, walking Peyton, another new secret project I'm announcing soon (!!!) and trying to have something close to a social life. I have two options. I can:
Spend several hours creating these custom tutorials, which results in lost time either with my family or creating content for this site or
I can keep my family time and EVF content creation time but not be able to help these individuals in the way that they want/need help since email and screen shots aren't enough sometimes.
Neither option works for me.
I cannot justify helping one individual person at the expense of not being able to create content for this site (and thus helping many). It isn't fair to everyone else…that means you! My family time will always come first and with my limited free time I need some grounds for cutting out on one of them. That justification comes in the form of private, one-on-one premium coaching.